Paddlebots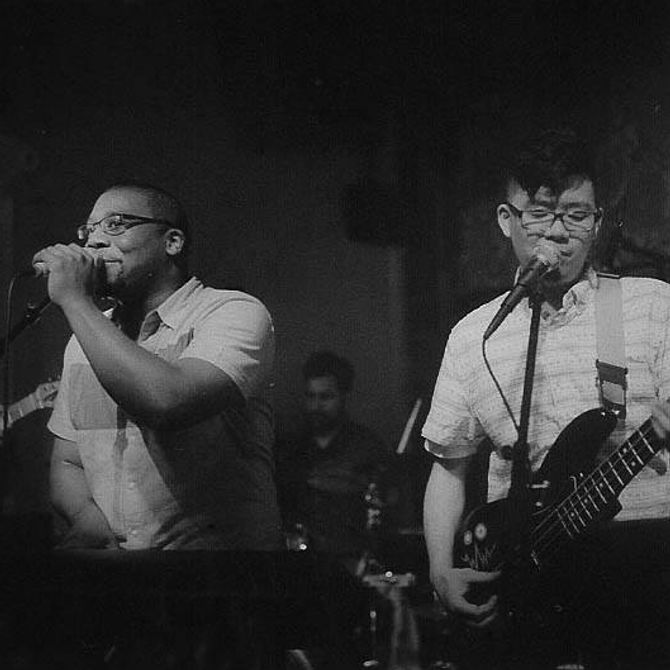 Our Story
#ProgressiveSoulpop
Paddlebots was born out of a college friendship between Kortez Buckner and Haruki Hakoyama – two remarkably different individuals who came together through a shared love and vision for music. Haruki's upbringing in the world of jazz and the gospel/pop/soul influences that made up the soundtrack of Kortez's life have coalesced into a sound that brings the best of these sensibilities together.  
In collaboration with their immensely gifted friends Andy, Dom, Mike, Zakariya, Ethan, Adam, and Conor, Paddlebots has forged a unique sound combining the accessibility of soul and pop with the sharp musicianship of funk and jazz that can be referred to simply as "Progressive Soul-Pop".  
Paddlebots seeks to bring good feels and great vibes through their music, and nowhere is this more present than during their electric live performances. Groove-heavy rhythm backing horn-driven melodies over soulful vocals - it's a recipe that is as unique as it is undeniable.
"

Paddlebots will be perceived as a headlining band who can deliver that knock out punch of positive energy, enthusiasm, joy, and freakin' boogie that every event so desperately hopes to capture."
"

A refreshing sound that's uplifting and groovy... Paddlebots uncorks dynamic and complex tracks with a backsplash of funky grooves."
New Single - Monochrome Love
Upcoming Shows
Until the public health concerns around COVID-19 are in a more tenable place, we will be refraining from playing live shows. 
In the meantime, we are hard at work on completing our next studio album. Stay tuned for updates!
Josh Lee
Bobblehead Music Group, LLC
info@paddlebotsmusic.com
248-765-7538
Music Samples and Video Content